Conesus Lake Sportsmen's Club offers a 50 yard outdoor range and a 50 foot indoor range.

The outdoor range is located on the east side of the property surrounded by 20 foot berms and a 6 foot fence. The range has two (2) 50 yard bench rests, two target stands, and tables for gear. Hours of operations for the outdoor range are from 10:00 am to dusk Monday through Sunday.

The indoor range is located in the downstairs portion of the clubhouse. It is a 50 foot range with a rubber bullet trap. The indoor range hours of operation are Tuesdays and Thursdays from 4:30 pm to 7:30 pm and Saturday and Sunday from 12:00 noon to 6:00 pm.
 
All targets are to be attached to the rubber ballistic bullet trap with a staple gun.  A staple gun and staples are located in the cabinet of the indoor range.  Absolutely no targets made of steel, wood or plastic are allowed in the indoor range. Some rules have changed for the indoor range, please see the Rifle/Pistol Range Rules pdf document below.
PDF
Don't forget to SIGN IN and SIGN OUT when using the indoor range.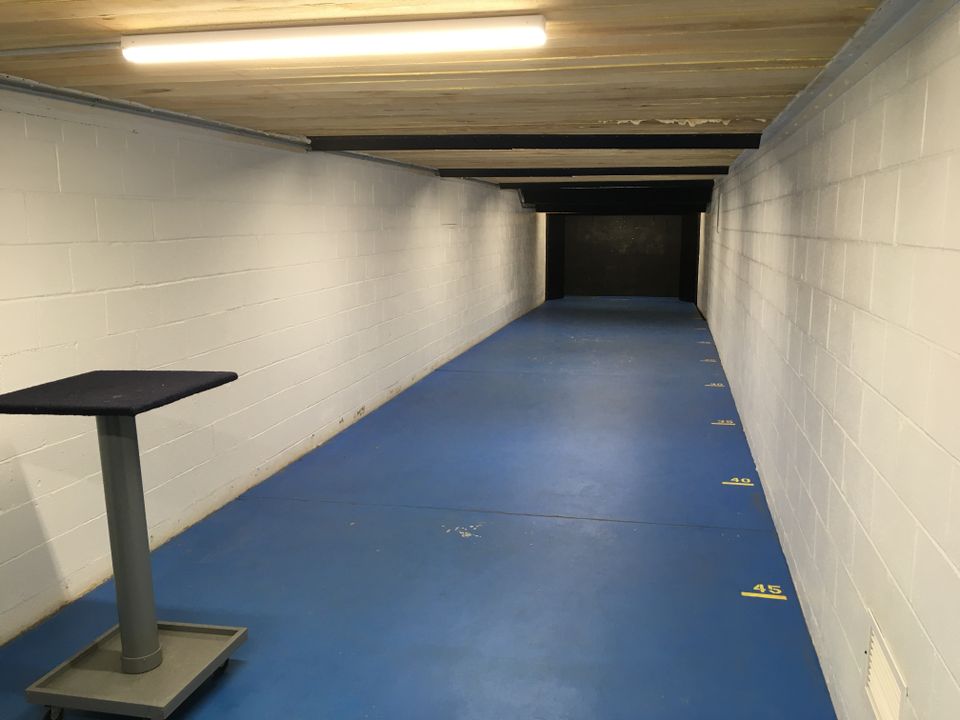 NOTE: Either range can be closed for special events.

Both ranges require a range safety orientation after obtaining membership.

Annual Range Fees: Single: $15 / Family: $20